When I was browsing Pinterest for ideas for Orla's Peter Pan themed bedroom, one of the things I kept coming across was this picture of a Neverland Singpost: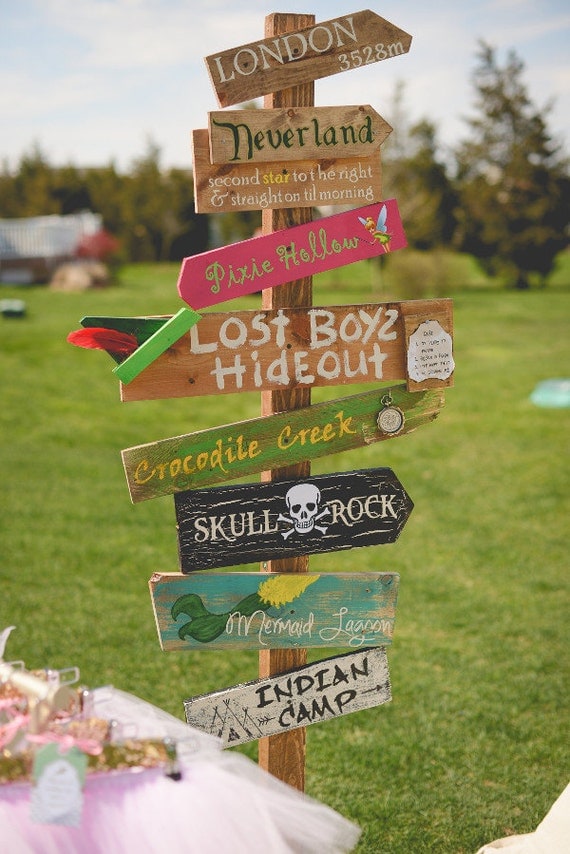 It looks amazing, and I seriously toyed with the idea of making one for Orla's room. (You can buy this one here. But it costs over £150 and doesn't ship to the UK anyway!) But Orla's room is only a little room and we have pretty much used up all the wall space, so I abadoned the idea until I found this fabulous artist on etsy selling story book signs: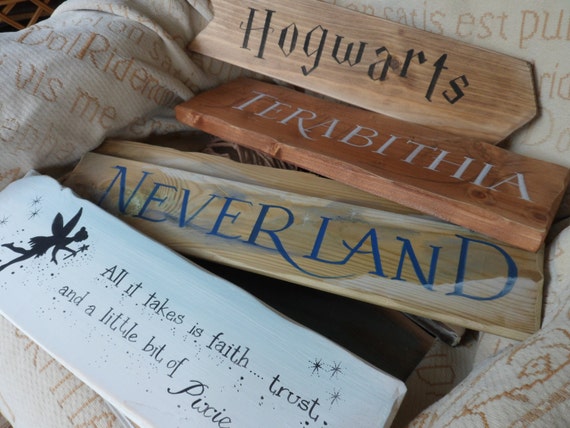 SignsatSimplyWood sell these adorable hand-painted door signs for all of your favourite children's books, and they only cost £9.50 each plus shipping. Now, some arty types out there might be able to create these from scratch but I know I could't do it to the same standard and not without buying in some materials.
So I ordered one for Orla's bedroom door and it arrived last week. Here is how ours looks:
As you can see it is a little bit different to the one on the website, ours came with a lovely starry sky background and if anything, I think it is nicer than the one the site!
We decided to put the sign at the same height as the doorknob, rather than at the top of the door, so that Orla will be able to easluy see it as she gets older. We fixed it in place using the 'No Nails' Unibond tape which worked really well and means that there are no nail marks in the door.
I am really happy with the end result, it's just another touch of whimsy added to the house!